HCW HOSTED is a Tucson-based 501(c)3 nonprofit dedicated to facilitating community support of healthcare workers and their families during the COVID-19 pandemic and beyond.
Because we can only be as healthy as the healthcare workforce that cares for us.
This Week's Breaking COVID-19 News
Vetted and collected by our Medical Anthropology & Epidemiology Team
Updated January 15, 2020
Previous COVID News posts are available in our COVID News Archive

Arizona has highest rate of COVID in the world
For the second time during the pandemic, Arizona is leading the world with the highest seven-day average of COVID-19 infections per capita.
In the USA, Arizona ranks 
1st  in current COVID-19 cases per day per 100,000 at 118.3 per 100,000
1st for highest change in daily cases in the last 7 days with a 56% increase
5th in number of new cases in the last 7 days, with 54,469 cases 
11th out of total number of reported cases with 574,676 cases
Arizona ranks 1st in the USA with current COVID-19 hospitalizations with 70 hospitalized per 100,000

References
UA College of Public Health COVID-19 Forecast Models Report for Arizona January 8, 2021
Arizona Republic Arizona again ranks No. 1 for weekly COVID-19 case rate as state reports nearly 9K new cases, rising hospitalizations January 11, 2021
Vaccine delivery lags
Dr. Fauci estimates that more than 80% of Americans need to be vaccinated to reach herd immunity.
Both the Pfizer and Moderna vaccines require two doses.
Eighty percent of the American population is around 264 million people, so we need to administer 528 million doses to achieve herd immunity.
The Centers for Disease Control and Prevention reported on  December 29, 2020 that 2.1 million doses of coronavirus vaccines have been administered in the last  two weeks.
At this rate, it will take, approximately 10 years to reach the level of inoculation needed for herd immunity.
In order for every American  to be able to  receive the vaccine by the end of June 2021,  3.5 million vaccinations will need to be administered per day.
The issue is not simply supply ( production is ramping up to meet the challenge) , but distribution  and administration as well as acceptance.
For more on vaccines, please reference our vaccine slide deck.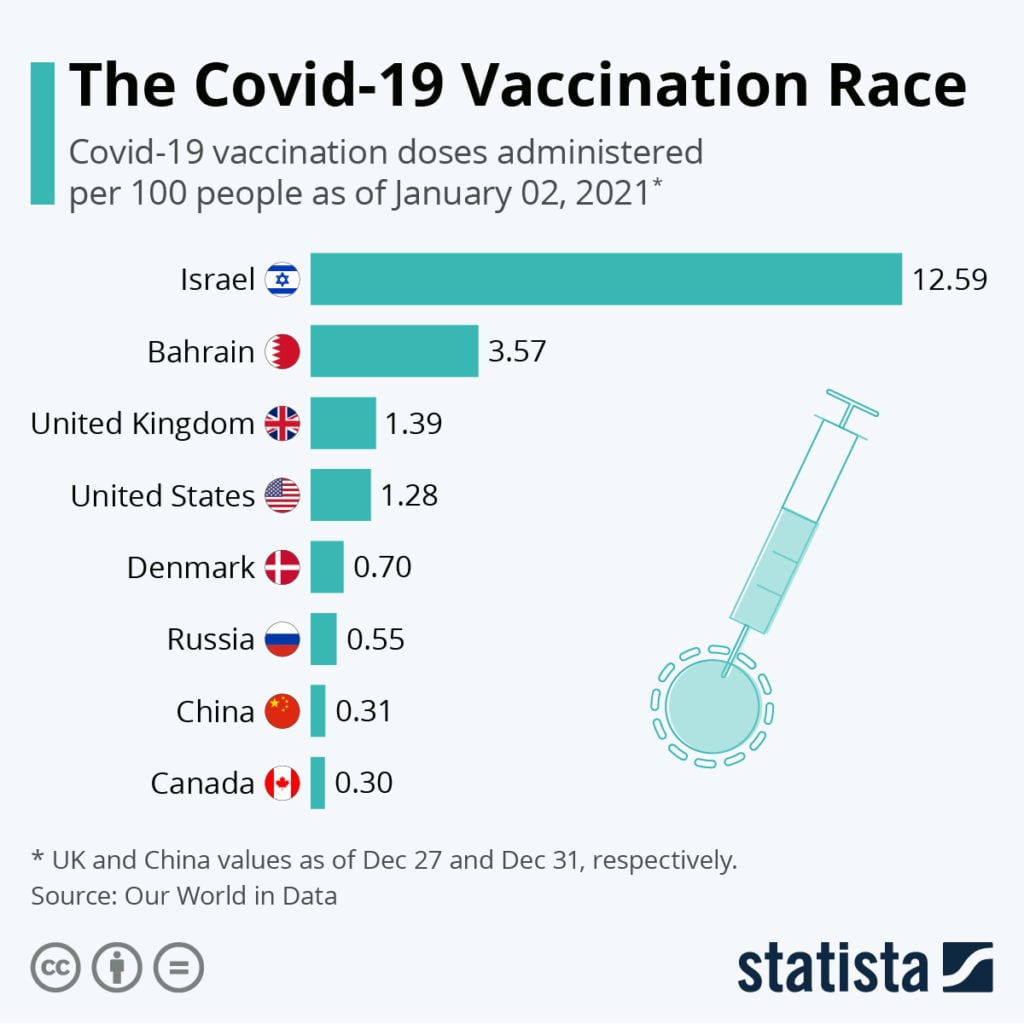 References
Washington Post  Coronavirus vaccinations are off to a very slow start. That should set off alarms. December 29, 2020
NBC News Operation Warp Speed at a crawl: Adequately vaccinating Americans will take 10 years at current pace December 29, 2020
Since Our Founding in April 2020
We Have Provided…
Housing
A primary goal of HCW HOSTED is to provide safe quarantined housing for healthcare workers exposed to COVID-19 to reduce risk of exposure to families, loved ones, and colleagues at limited expense.
As of November 2020, we have facilitated housing for 35 healthcare workers for periods of 2 days to 5 months, providing them a safe space to live while they mitigate the spread of COVID-19 to their families. The typical stay has been 24 days.
Depending on the healthcare worker's needs they are placed in local hotels or in homes provided by generous community members.
Emotional Support Services
HCW HOSTED offers free mental health and wellness support to healthcare workers enrolled in the program. Healthcare workers may experience significant physical, psychological, social and financial stress while responding to the COVID-19 pandemic.
These stressors are complicated by being physically distanced from loved ones and normal routines of coping.
Healthcare workers trained in the Assisting Individuals in Crisis program through International Critical Incident Stress Foundation, Inc. and the University of Arizona Resilience in Stressful Events (R.I.S.E.) program are peer coaches who help other healthcare workers move through short term crises and to encourage and identify effective coping mechanisms.
As of November 2020, we have offered emotional support services to 51 healthcare workers.
Daily Monitoring
Every day, registered healthcare workers receive a 2-3 minute survey via text or email to check on their last work shift, COVID-19 symptoms, stress level, and sleep quality. HCW HOSTED staff check on healthcare workers when changes in their baseline daily monitoring occur.
As of November 2020, we have provided daily monitoring services to 49 healthcare workers and counting.
In the first phase of our existence, we have focused on smaller trials of services, refining our understanding of what services healthcare workers want. During this phase, we offered services to 135 Tucson healthcare workers.
We continue to offer those services locally as we develop a technological platform that can be used in communities around the globe to allow employers to contract for the services and connections in their local communities that will support the physical and emotional well-being of their employees.
Services sign up form will open in a new tab.
We believe in elevating the voices of healthcare workers, in ensuring that those voices are a prominent part of the public conversation about the pandemic.
The Healthcare Worker Memorial is both a live event that we hosted on October 11, 2020 and an ongoing digital memorial for the U.S. healthcare workers who have died of COVID-19.
Healthcare Voices is a series of short articles from frontline healthcare workers talking about their experiences in the pandemic. You are invited to add your voice to the series, anonymously or credited.
The Health Citizen Pledge is a set of concrete, actionable steps that the general public can commit to taking to get the pandemic under control–and a call to our government and elected officials to do their part.
HOSTED in the News collects local, national, and international media appearances by HCW HOSTED team members, including the New York Times, BBC Newshour, Univision, and KGUN9 Tucson.

Because COVID-19 is a new disease, information about it evolves continually. Our Medical Anthropology & Epidemiology Team reviews, evaluates, and compiles COVID-19 information as it emerges so that we can help you find current and accurate information about the pandemic.
We have categorized information into several categories for your convenience.
Staying Safe at Home and in the World covers the latest in COVID-19 prevention and management information for a general audience.
Healthcare Workers & COVID covers the mental and physical health impacts of the COVID-19 pandemic on healthcare workers.
Our COVID Overview discusses some of the most recent research on COVID-19 from evidence-based published and unpublished sources.
In Additional Resources, we provide links to other sites you may find useful.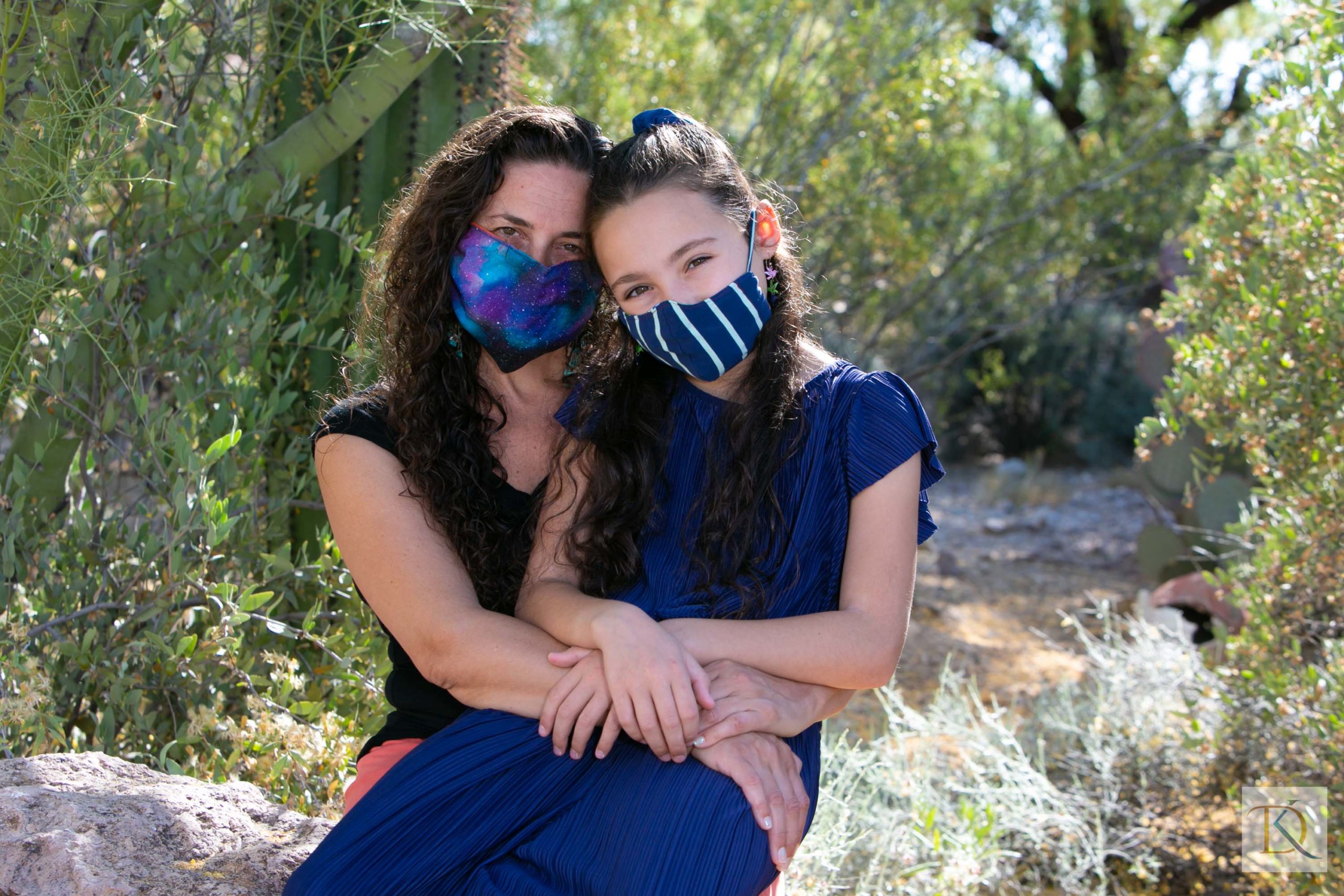 We are healthcare workers & their family members, anthropologists, public health professionals, psychologists, epidemiologists, business professionals, and concerned community members.
We serve the whole healthcare team: from nurses to doctors to respiratory techs to EVS workers, CNAs, case managers, and all the healthcare team members who make frontline healthcare possible.