COVID-19 is a severe respiratory illness caused by the virus named SARS-CoV-2. It is a novel virus, which means that no one in the world has antibodies to it because no one has ever been infected by it before. Self-isolate as soon as you notice loss of smell whether you have other symptoms or not. Other symptoms of the infection include:
Fever or chills

Cough

Shortness of breath or difficulty breathing

Fatigue

Muscle or body aches

Headache

New loss of taste or smell

Sore throat

Congestion or runny nose

Nausea or vomiting

Diarrhea
For mild cases, recovery is approximately 2 weeks. For severe/critical cases, recovery is approximately 3-6 weeks; however, some other studies have observed illnesses lasting longer than 6 weeks. Many recovering COVID-19 patients have reported lingering symptoms long after their initial infection known as PASC (post acute sequelae of COVID-19). 
The primary route through which the virus infects you is through your nose or mouth via inhaling viral droplets from an infected person. This can be from talking, coughing, or sneezing. Research suggests that the virus may remain in the air for minutes up to three hours, depending on environmental conditions. The virus can also travel beyond 6 feet in places with poor ventilation. Because of this, household transmission is common.
Previous studies have suggested that reinfections were rare, but with the emergence of variants, reinfections have started to become more frequent.
Those who are at greatest risk of death due to COVID-19 are those 75+ years of age, those with chronic illness like heart disease, diabetes, lung disease, or those who are smokers.
For more detailed information regarding the basics of COVID-19, view our presentation on this topic below.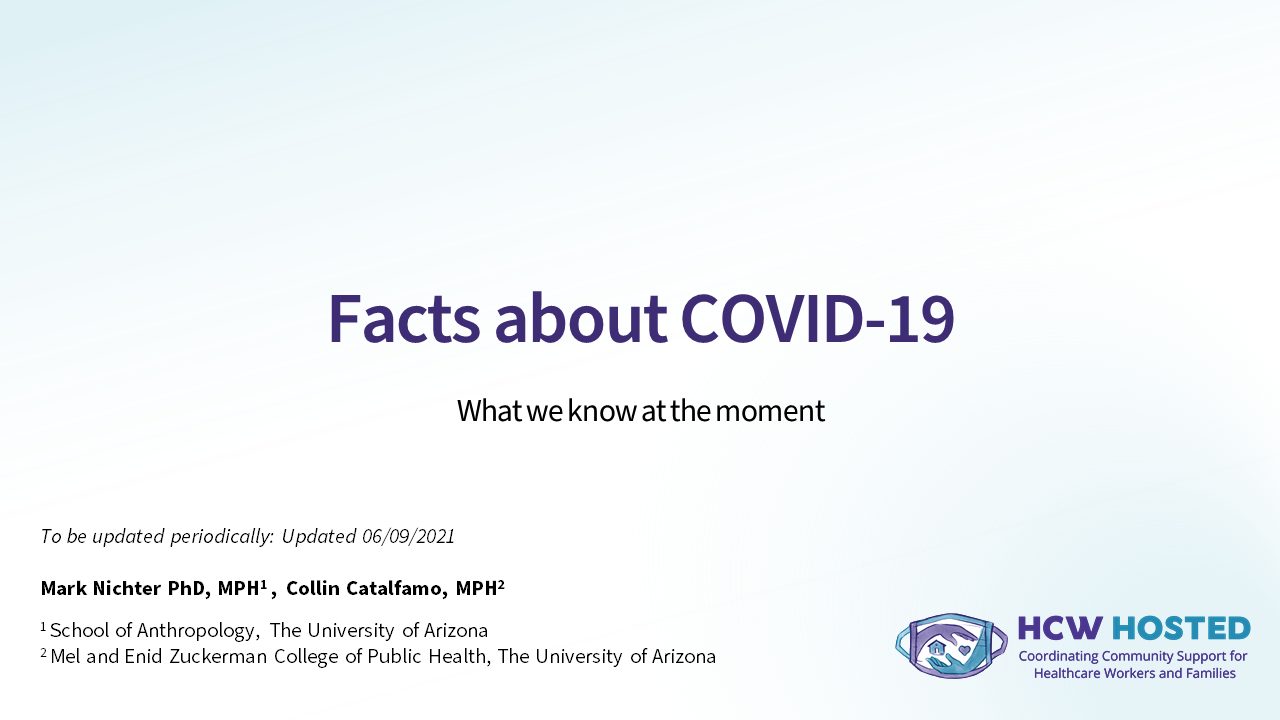 Facts About COVID-19